Killer Smiley
www.Killersmiley.com
Killer Smiley Gear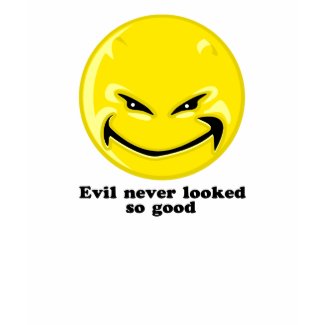 Evil never looked so good by kongdesigns
Create custom tee shirts with zazzle

Terminator Smiley

Oxycontin Smiley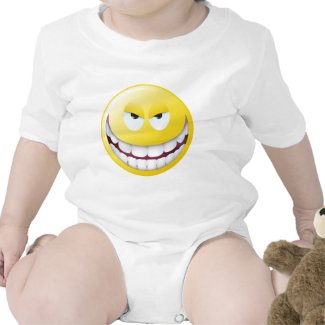 Evil Smiley Face by tshirtmonkey
Browse more Evil T-Shirts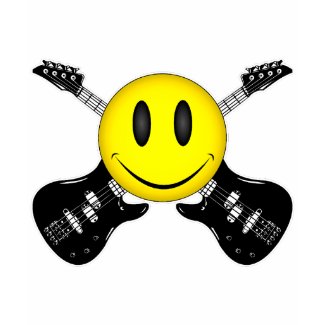 Smiley Face Guitars
by
EvilSkull
Shop the
t-shirts
section of zazzle

Scary Smiley
The Terrifying Killer Smiley
Introducing the "Killer Smiley". Terrify your enemies, worry your elders, amaze your friends.
Introducing the "Killer Smiley". He is available as a tee shirt as well as other items and looks especially cool and entirely fearsome on a black tee-shirt. The Killer Smiley is a little bit nastier than the standard evil smiley, as he has a bloody face and blood dripping from his blood-stained tooth. He is in need of a shave and has a few battle scars. All are available as Tee-shirts, mugs and more. Just follow the link to the store. You can put your own text on the shirt, and a bright green font always looks cool on a black tee. Try it out.
I personally, use a killer smiley coffee mug, because for some reason, that particular grimace most effectively captures precisely how I feel most mornings before I have had my first cup of coffee. Killer Smiley mugs are also a great conversation piece as none of my co-workers has ever seen such a terrifying smiley This image makes people both smile and fear you at the same time.
Mugs and tee shirts are two gifts that everybody will use somehow, someday, somewhere no matter whether they like them or not. Nobody ever throws away a coffe mug or new tee shirt, and if they are shy about using it, they will give it someone who is not or perhaps use it while working in the yard or around the house. We know for a fact that most world leaders now drink their coffee from the terrifying killer smiley coffee mug - some of them while wearing their Killer Smiley tee shirt or cap.
Warning! Tasteless to wear to funerals or on hospital visits. Use with caution. Some items may frighten small children.